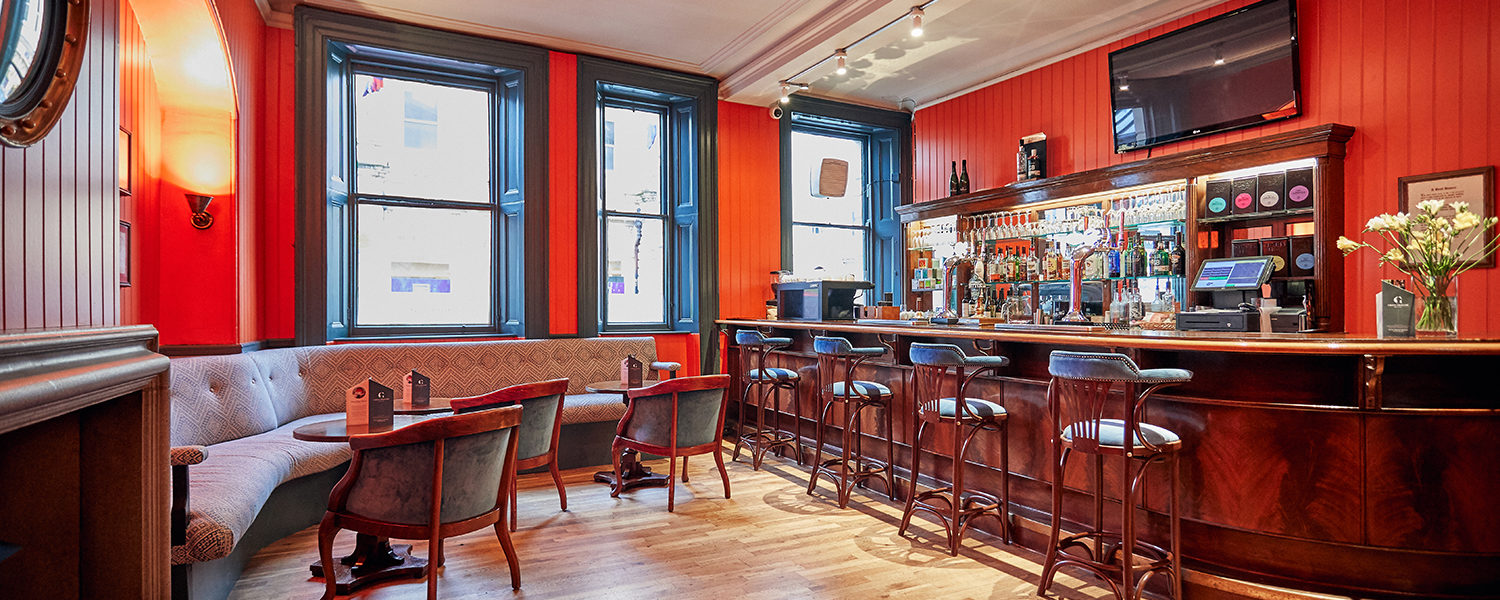 The Orange Bar
The Orange Bar is the ideal place for relaxed after-work drinks. Our friendly staff are on hand to serve beer and lager on draft, a selection of wines, cocktails, and soft drinks.
Unwind after 5 in this bright and lively space during the week, and from 12 pm on weekends. Located to the front of the hotel, the Orange Bar is stylishly decorated and full of atmosphere. The fire will be lit to warm frosty hands and toes during the colder months.
Come check out The Orange Bar – the perfect place for a pint after work, a pre-dinner drink or to watch the game.
Opening Times
Evening opening times may vary.
Planning a party? Enquire about exclusive use hire.
Serving
beer and lager on draft
a selection of wines
spirits and mixers
soft drinks
Menus