Food & Drink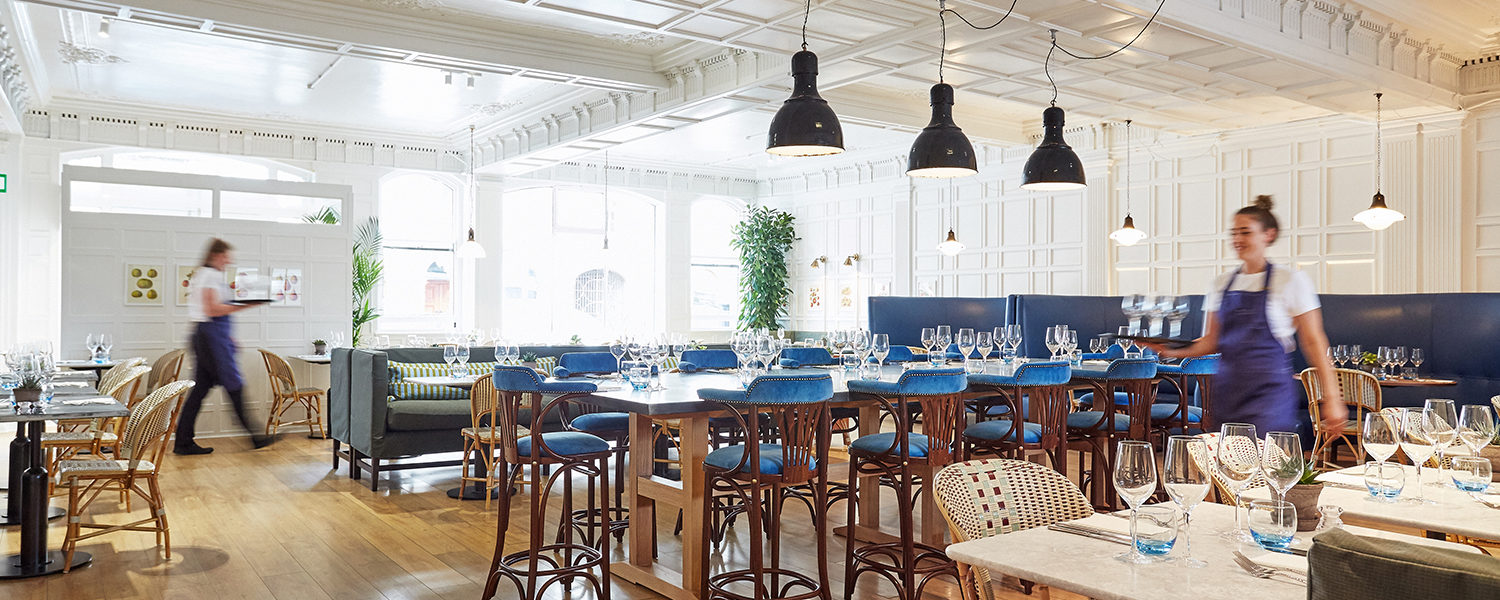 Restaurant, Bar, Lounge, Cafe…serving delicious, seasonal food and drink every day.
The iconic Green Dragon Hotel has a heritage spanning centuries as one of the grandest locations in the county. With long standing connections to community, agriculture, local pride and produce in mind, the new look Green Dragon Hotel has dedicated the entire ground floor to a showcase of the best food and drink. Whether you're staying the night and looking forward to a truly excellent breakfast, visiting with friends for dinner, enjoying coffee with colleagues, afternoon tea with your mum, or a quiet date night cocktail, our friendly staff look forward to seeing you soon. See below for more details, menus and opening times for The Hereford, The Garrick Lounge, and The Offa Bar.
Our new restaurant, The Hereford, opens on Sunday 1st September! Be sure to book your table!