The Hereford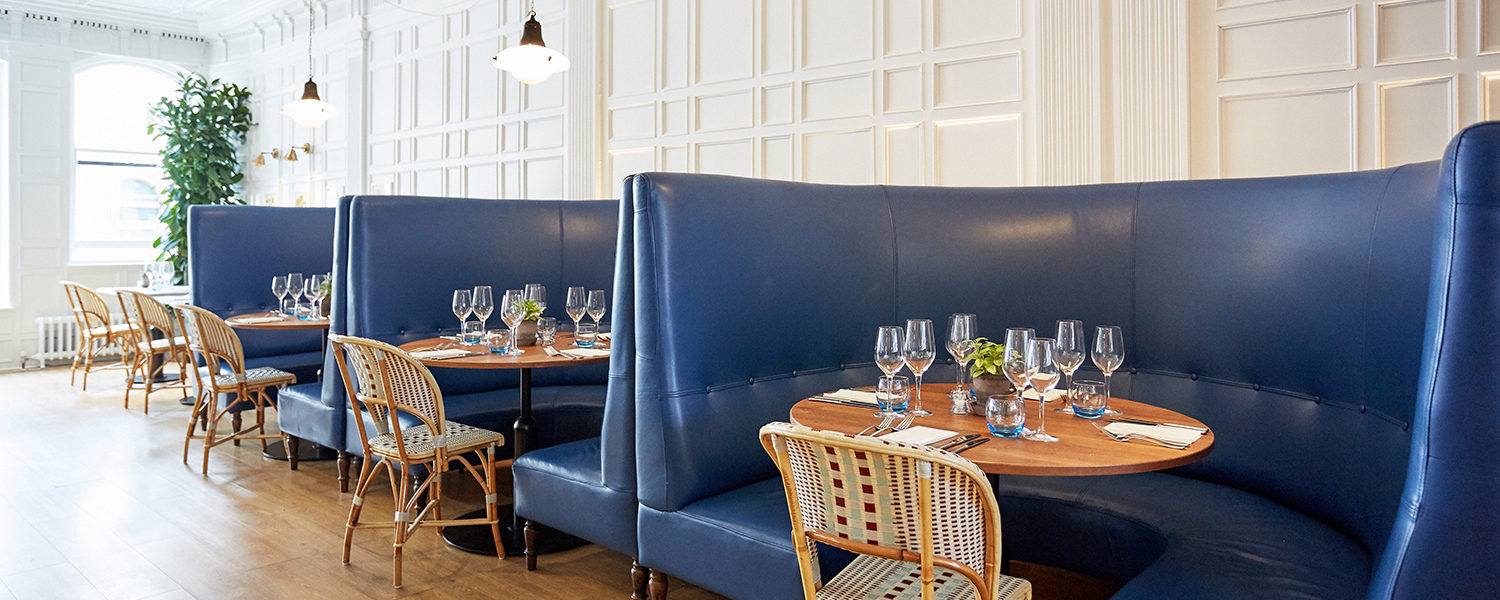 The Hereford, Our Brasserie Restaurant
Serving a mix of classic and modern dishes with a spotlight on local, seasonal, and sustainable produce from the bountiful nearby fields, brought to you by Executive Chef Simon Bolsover. The stylish and contemporary restaurant, set in the classic 1920's panelled dining room.
Take a booth to dine with friends, ask about the private dining area for working lunches and birthday parties, or treat your partner to a romantic and delicious dinner. Whether omnivore, vegetarian, or vegan, the fantastic chefs will have a menu to make your mouth water.
Opening Times
Opening hours
Breakfast – reopening from 18th May
Monday – Friday: 7.30 am – 9.30 am
Saturday & Sunday: 8 am – 10am
Dinner – reopening from 21st May
Friday – Saturday: 6 – 9 pm
Sunday Lunch
12 pm – 3 pm
Serving
Our restaurant is open on Friday and Saturday evening and opens for lunch every Sunday. Children are most welcome.
Breakfast
Hotel guests and can enjoy continental and full cooked breakfasts every morning, featuring the best local bacon, sausage, eggs, and artisan bread, as well as wholesome lighter options with fruit, yogurt, granola, and pastries.
Lunch & Dinner
We have tables seating 2 to 10 guests and we also have an intimate private dining area for up to 12.
With dedicated vegetarian and vegan options, no one in your party will be disappointed. Young diners can also enjoy their own special options.
Sunday Lunch
Sunday is a day for relaxing, good company, and great food. Enjoy a traditional two or three-course menu.
Menus
Book now
Please enter your requirements
For bookings of more than 8 people, please call the hotel directly on 01432 272506.
✕