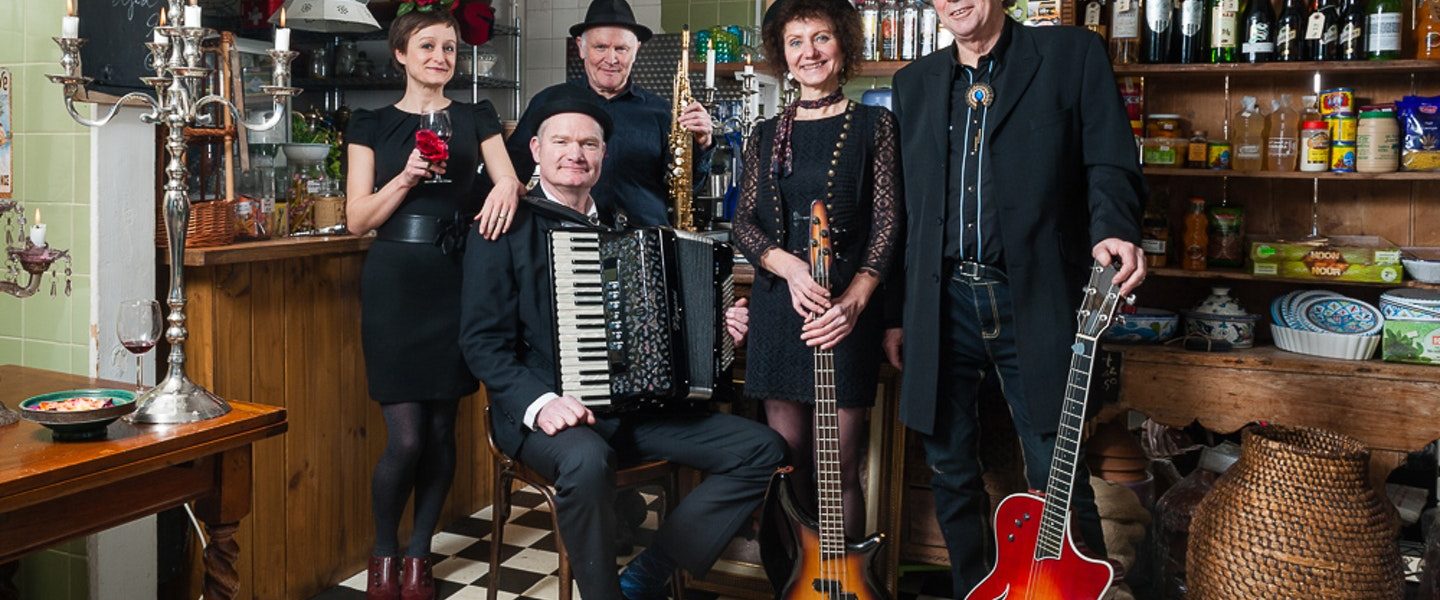 View all What's On
Wild Hare Club: Little Rumba, Talulah's Goat & DJ Daniel Jaye
Saturday 1st February
The Wild Hare Club begins its 15th year with a party in aid of Hereford Food Bank featuring the ever-popular Little Rumba, relative newcomers Talulah's Goat and DJ Daniel Jaye. The event marks a welcome return to our ballroom – the scene of some of the Wild Hare Club's best-remembered shows. Expect to meet a friendly and mixed crowd in convivial surroundings with room to dance or sit and listen.
Join us on 1st February at 8:00pm. To help 'dress the room', the audience is invited to dress in black and silver.
Tickets £12 / £7 concessions. All ticket money (except the booking fee which is included in the ticket price) will go to Hereford Food Bank. View on Facebook.