Alfresco Dining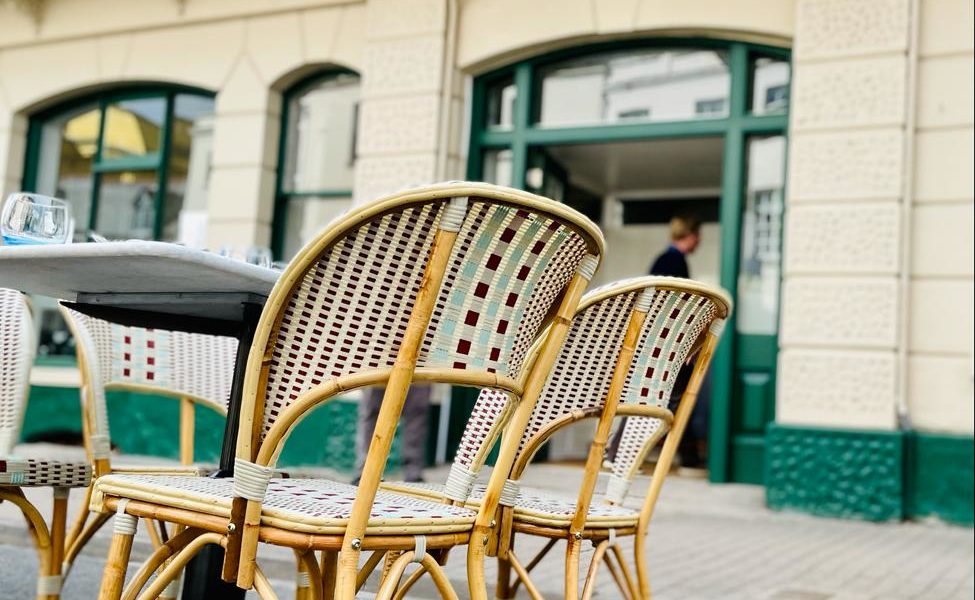 Alfresco Dining, welcome back...
Welcome to a new dining experience! We have ten socially distanced tables ready and waiting for alfresco dining outside of the hotel on Broad Street for the very first time.
Our opening times* will be Friday & Saturday evenings from 6 pm, and Sunday from 10 am. Serving a mix of modern and classic dishes with a spotlight on seasonal, local and sustainable produce brought to you by our Executive Head Chef, Simon Bolsover.
Our online table booking service is now open; we really look forward to seeing you on Broad Street!
Opening Times
At times we may make amendments to our opening hours due to weather conditions.
Closed 23rd July 2021.
Opening hours :
Friday & Saturday: 6 – 10 pm
Food served: 6 – 9 pm
Sunday: 10am – 3 pm
Pastries, tea & coffee served from 10 am – 12 pm
Food served: 12 – 3 pm
Bookings are now being taken until 26th September 2021.
Opening times may vary depending on weather conditions. 
Serving
Our alfresco restaurant is open on Friday and Saturday evening and opens for lunch every Sunday. We have parasols to protect you from the sunshine or light rain, plus heaters and blankets to keep you warm.
Whether omnivore, vegetarian, or vegan, our menu will suit all of your party members.
Dinner
Classic and modern dishes with a spotlight on local, seasonal produce. Indulge in all three courses.
Sunday Lunch
Enjoy pastries, tea & coffee from 10 am, and our main menu from 12pm.
Menus
Book now
Please enter your requirements
For bookings of more than 8 people, please call the hotel directly on 01432 272506.
✕