Beer on the Wye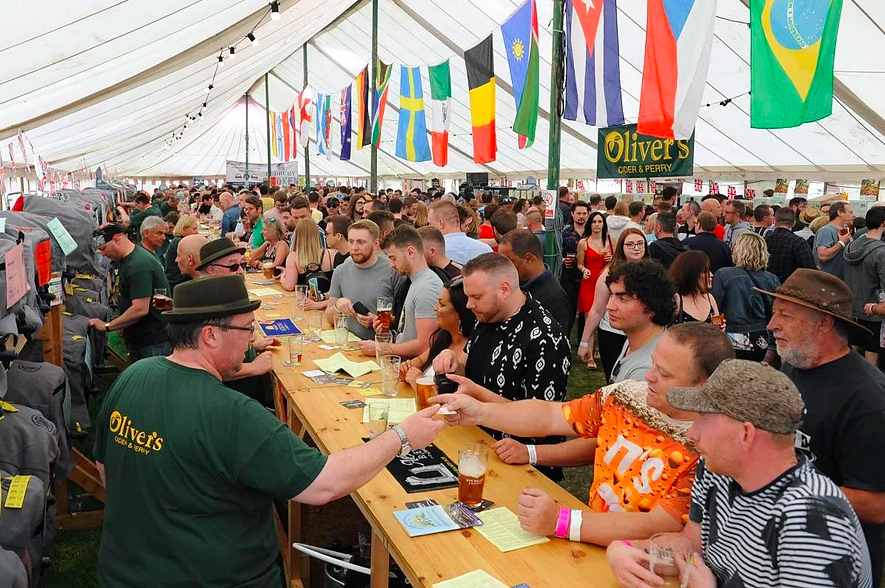 View all Attractions
Beer on the Wye
8th - 10th July 2022
Herefordshire's biggest beer and cider festival is set to return once again!
Hosted on the banks of the River Wye at the city's rowing club over the weekend of the 8th to 10th July 2022.
With its wonderful laid-back atmosphere set in a riverside meadow in the historic heart of Hereford, Beer on the Wye has become a 'must-do' festival for many. People come from near and far. Last year over 6,000 people attended over the three days and drank between them over 21,000 pints – and this year we are expecting more people to drink more beer and cider! And we're proud to boast that it's always incident-free. It's just a great event in a fabulous location.
People come from all over the UK and the world to see and try the largest selection of Herefordshire draught ciders and perries ever assembled under one roof. It all makes for a most impressive sight and taste.
Beer on the Wye XV will showcase over 135+ different real beers from breweries the length and breadth of the UK, with styles ranging from light ales to stouts; from lagers to dark milds and probably everything in between. As always there will be the popular Herefordshire Brewers' Bar. The Foreign Beers Bar will again offer an eclectic and interesting range of 40 beers from overseas catering for those with more international tastes.
As you might expect for an event based in Hereford there will be the very best range of ciders and perries from our local producers as well as some from the neighbouring counties. In total there will a choice of 130+ draught ciders and perries, over 100 from small Herefordshire producers, and a number of bottled products, some will be from new producers, as this vibrant sector continues to expand.